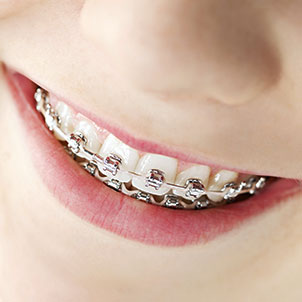 Traditional Braces
Traditional braces are composed of metal brackets and wires that run through them. They are the most commonly used appliances to align the teeth and correct the bite. Over many years of technological advancements, braces have become smaller and the wires produce lighter forces, making for a better treatment experience. The wires are held in place with tiny elastic bands, which can be clear, silver, or many different colors.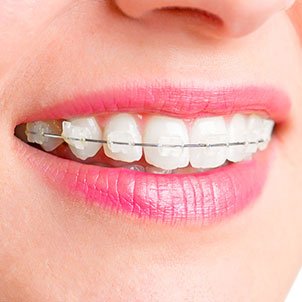 Ceramic Braces
Ceramic braces are a good option for someone who does not want their braces to be as noticeable, but still wants the benefits that fixed appliances offer. In most cases, there is no difference in the speed of treatment between metal and ceramic braces.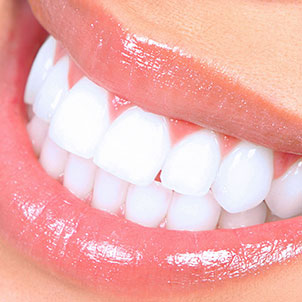 Appliances
We use many different types of appliances for specific types of problems. Each treatment plan is unique to an individual and his or her teeth and bone structure.  Example appliances Habit Corrector, Lower Linqual Arch, Expander, Distal Jet, Herbst Appliance, Reverse-pull Headgear.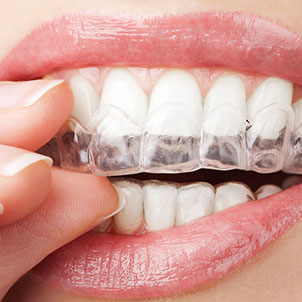 Invisalign®
Invisalign® uses a custom-made series of clear aligners created for your mouth. The trays are made out of smooth, comfortable, virtually invisible plastic. Wearing the aligners diligently as instructed will shift your teeth into place gradually and gently, without the use of metal brackets and wires.  The aligners can be removed for photographs, eating, drinking, brushing, and flossing.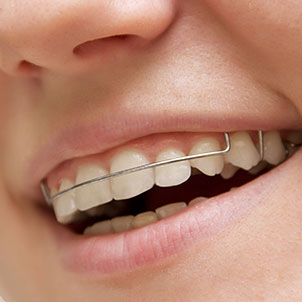 Retainers
Retainers can be used for minor tooth movements or bite correction when a removable appliance would be the best option for the patient. Most retainers simply do what their name implies: they retain the teeth in their present positions. Even if the teeth are not perfect and orthodontic treatment is not desired, retainers can be used to stop the shifting in its tracks.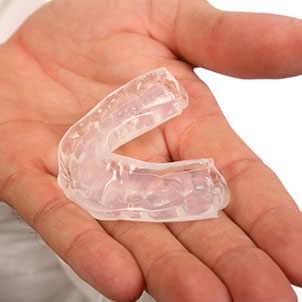 Night Guards
A night guard is custom fitted to the patient's teeth like a retainer, but there is a layer of plastic between the teeth. This layer is adjusted so that all of the teeth are touching evenly. This layer can prevent tooth wear for people who have a tendency to grind their teeth at night.